Lifetime Workmanship Warranty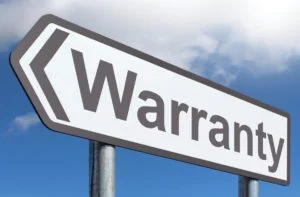 Heritage roofing systems include a Roof Warranty. Our lifetime workmanship warranty provides the assurance that Heritage will install your roof correctly, and stand behind your roofing system for life.
We were the first in our industry to make this roof warranty commitment. We have since been blessed with thousands of satisfied customers who confirm this is a promise we keep!
"Our brand is people."- Jake Brydon, President of Heritage Construction Co.
To maintain our highest level of standards, all roofing products are installed according to manufacturer specifications. Our Lifetime Workmanship Warranty is in effect upon payment in full of contract. Any unpaid funds as detailed in the client contract payment terms will result in the roof warranty being null and void. Heritage Construction Company, LLC warrants to the homeowner that the roof installation will be free of defects in workmanship. Should a failure occur due to a workmanship defect that results in a leakage or shingle loss, Heritage Construction Company, LLC will repair such problems by supplying labor for the life of your shingle as determined by manufacturer standards or as long as you own your home, whichever comes first.
Lifetime Workmanship Warranty Coverage
Heritage Construction Co., LLC takes great pride in our workmanship and guarantee that each roof is installed correctly and in accordance with industry and manufacturer specifications. Simply put, if Heritage installed it incorrectly, we will warrant the repairs.
What's Not Covered
It is important to understand that Heritage Construction Company, LLC is not responsible for builder shortfalls (insufficient flashing, nails used for drywall, etc.), regular maintenance failures (nail sealant, etc.) and Force Majeure Events (Hurricanes, Earthquakes, etc.). Like everything else, each component of your roof needs to be regularly inspected and properly maintained, in order to ensure optimal performance.
Items not covered by workmanship warranty:
Normal wear and tear
Interior Nail Pops (Builder is supposed to use drywall screws, not nails)
Deteriorated Nail Sealant (Caulk)
Chimney Leaks (If no Cricket is present & elected not to have one installed)
Damage Related to Force Majeure Events (Named Storms, Acts of God)
Damage Caused by 3rd Party (Any damage caused by someone other than a Heritage Representative)
All Structural Components of Roof (Below Decking)
Anything not associated with Roof (Rotten Fascia, Siding, Chimney Siding/Mortar, etc.)
In addition, any fungus, bacteria, infestation, UV degradation, rust or corrosion resulting in metal or wood decay is not be covered.
Manufacturer's Warranty Coverage
Heritage is not responsible for any manufacturer product defects. This is covered under the Manufacturer Warranty and will need to be handled directly with the manufacturer. Please click on the following link that pertains to your shingle type.
Warranted items are repaired by Heritage Construction Company, LLC and their assigned representatives. The customer must notify Heritage Construction Company, LLC within 48 hours after the problem occurs. Heritage Construction Company, LLC will not be liable for roof or structural damage resulting from normal wear and tear and/or acts of God, including but not limited to: ice damage, hailstorms, foreign objects or hurricane force wind and rain. The duration of the manufacturer's warranty is determined by the type of product being installed. The lifetime workmanship warranty is for the same duration as determined by the manufacturer. In addition, any fungus, bacteria, infestation, UV degradation, rust or corrosion resulting in metal or wood decay will not be covered. This roof warranty is in lieu of all other express and implied warranties and is limited to the duration. Heritage Construction Company, LLC shall not be liable for any incidental, consequential or special damages of any form. Do you have questions about your roof warranty? Contact us today.
Heritage Warranty Registration Form
Please fill in the required fields below to submit your Heritage workmanship warranty.
Please reference your customer agreement to obtain the material manufacturer, type and color.