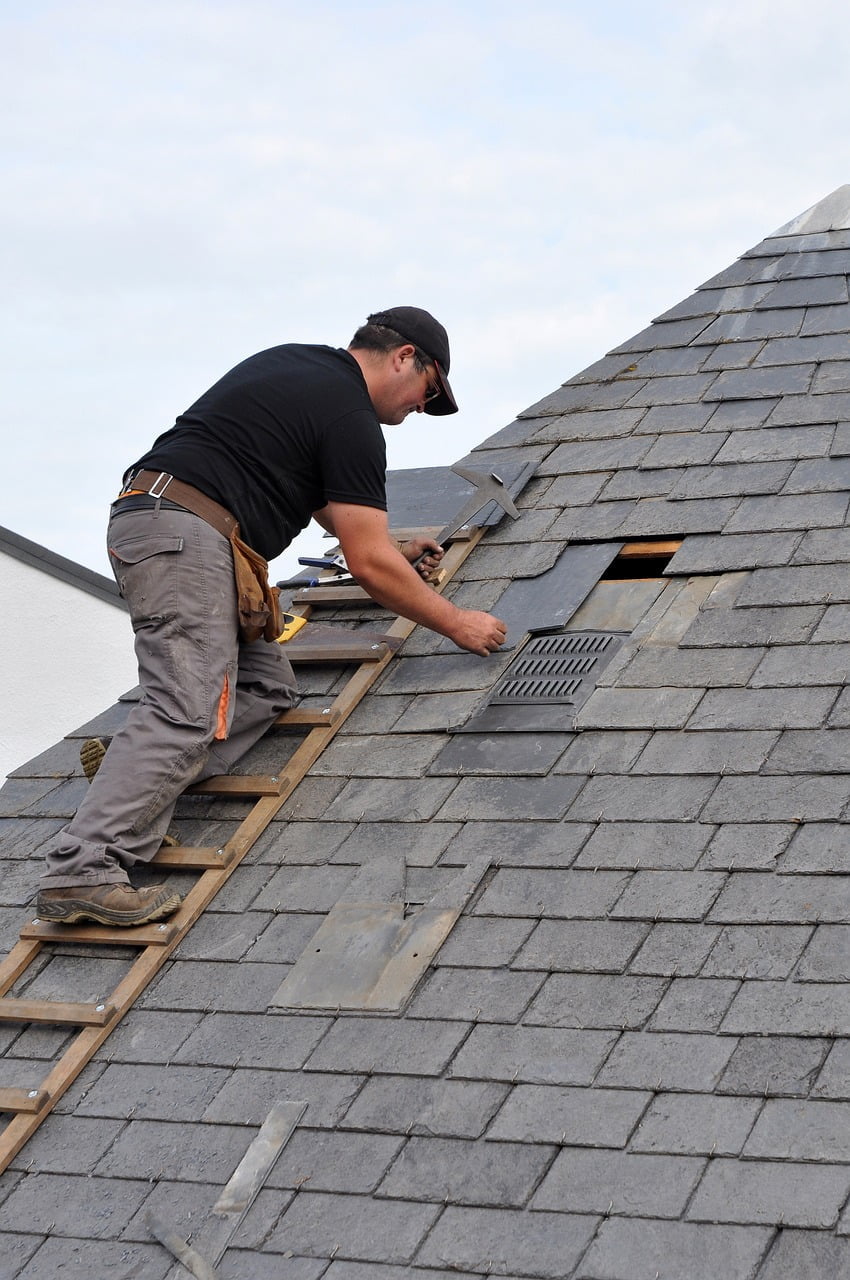 Heritage Roofing specializes in providing expert roof repair services in Texas, with a strong focus on the Austin and San Antonio regions. With a legacy of excellence spanning decades, Heritage Roofing is dedicated to safeguarding homes and businesses from the unpredictable Texas weather. They understand the unique challenges that properties in these regions face and have a proven track record of delivering top-notch services.
Heritage Roofing has a team of seasoned professionals who have honed their skills in providing superior roof repair services. They prioritize using high-quality materials to ensure longevity and durability for repaired roofs. Client satisfaction is of utmost importance, and they maintain transparent communication throughout the process, ensuring that client needs are met every step of the way.

Heritage Roofing specializes in repairing various types of damage, including hail damage, wind damage, leak detection, and repairs to flashing and ventilation. Their team uses cutting-edge technology and in-depth inspections to identify and address hidden damage from hailstorms. They are also skilled at assessing and repairing wind-damaged roofs, as high winds are a common occurrence in Texas. Additionally, they pay meticulous attention to essential components like flashing and ventilation to ensure they are in optimal condition.
In a region where weather can be as unpredictable as it is extreme, a reliable roof is crucial. Heritage Roofing stands as a trusted partner in safeguarding properties, offering extensive experience and a commitment to quality. They deliver roof repair services that exceed expectations, making them a reliable choice for anyone in need of roofing expertise.

Roof Repair Process

The roof repair process begins with a thorough inspection by a skilled roofing professional. This assessment identifies visible damage, such as missing shingles or signs of leaks, forming the basis for a tailored repair plan. Following this, a detailed damage assessment is conducted to determine the extent of the issues, including potential structural concerns like rot or weakened supports.
Once the repair plan is finalized, high-quality materials are procured for the necessary fixes. This ensures the longevity and durability of the repaired roof. Skilled technicians then execute the repairs, which may involve tasks like replacing damaged shingles and reinforcing weakened areas. Precision and attention to detail are key to preserving the structural integrity of the roof.
After the repairs are completed, a final quality check is performed. This thorough inspection verifies that all identified issues have been successfully addressed, affirming the roof's optimal condition. The property owner gains assurance in knowing that their roof has undergone expert repair, ensuring its longevity and durability in the face of future challenges.
Free Inspection & Estimate for Roof Repair