As new home construction continues to rise, new materials and styles influence the current roofing trends. From sustainable solutions to living canopies, take a peek at the following roofing trends and get inspired to take your shingles from drab to fab.
Green Roofs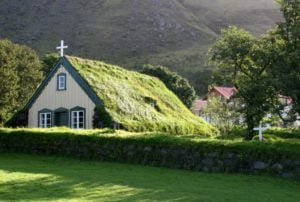 Making their way from Europe, living roofs have sprouted in many trendy cities through the United States. After installing a waterproof membrane, roof designers work with the structure of the home to design a drainage system that will properly funnel and feed the root systems of your plants.
These lovely green roofs offer those with limited space the ability to tend to a garden or grow the wildflower field of their dreams. However pretty they might be, living roofs tend to be best suited for flat roofs and city dwellings where their uniquity is appreciated.
Solar Roofs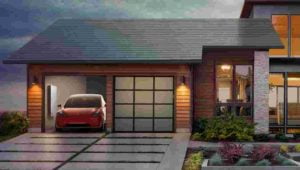 In addition to solar panels, solar shingles are yet another option for generating power at your property. Charged by the sun, solar shingles and solar panels are consistently improving in their technology and can save homeowners quite a bit of money after their initial investment. Depending on where you live, some cities offer incentives for installing an environmentally friendly roof.
Metal Roofs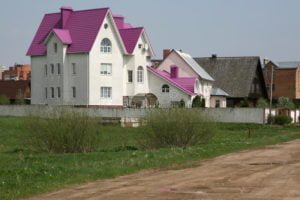 Who doesn't love the sound of hard rain falling on a tin roof? It's no wonder that metal roofs are making a strong comeback. Since metal roofs are recyclable they make an environmentally-friendly option, not to mention metal roofs are easy to clean and are more durable than traditional asphalt shingles. (And, some are pink! Bonus.)
Colored Roofs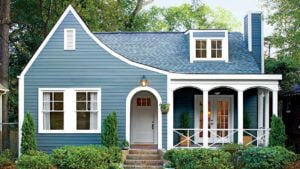 Here comes the fun. Gone are the days that roofs are bland and neutral. Today's modern homeowners have pushed the envelope and taken their design inspirations through the roof. Tile and shingle manufacturers expanded their spectrum of hues to include fashion colors that are sure to turn heads. Tin roofs are already available in a wealth of colors, providing endless design and color scheming possibilities.
Designer Shingles
Fashion colors aside, manufacturers are now offering a variety of shingles that can add textural charm to the exterior, while providing durability. High-tech and resilient shingles can prevent storm damage that results in costly replacement or repair. Modern shingles are designed to prevent mold and algae formation while providing an energy-efficient solution to dressing your home.
Your Home is Your Heritage
Ready to talk shingles? Contact Heritage Construction today to book a free roof inspection, and we'll help you determine what roof style is best for you. Unlike roofing trends that come and go..we're committed to ours for life.