Heritage Construction Co. discusses the Elite 3 Roofing Shingle Options for your Roof
A new roof for your home may be needed for several reasons, and determining the materials used for your roof will directly affect your costs, and more importantly, your potential cost-savings roofing shingles due to an increase in energy efficiency and insulation. Heritage Construction Co. is a Texas-based contractor powerhouse with service locations in all major cities in Texas including San Antonio and Austin regions.
Heritage Construction Co. specializes in a wide variety of custom roofing projects and value-adding home renovations, in this post, they share the expertise to bring readers the best options for roof shingles and their various benefits in solving your roofing needs whether it is the installation of a new roof, roof-replacement or repairing an existing roof. Heritage Construction Co. has provided this list of roofing shingles designed specifically to improve your home's curb appeal and provide lasting protection against the elements for years to come.
CeDUR Composite as Roofing Shingles – The most realistic synthetic roofing product on the market is CeDUR composite shingles. This innovative product offers the beauty of an authentic wood look with the promise of low maintenance, increased impact durability, and improved fire resistance. CeDUR's pioneering new roofing system has a 50-year warranty and is easy and quick to install. Heritage Construction Co. explains that it's the first synthetic product to successfully match the appearance of real wood cedar tiles, and it combines this with the durability and fire protection your family deserves. CeDUR tiles require much less maintenance than real wood shingles, with no future concern of splitting, rotting, or decay.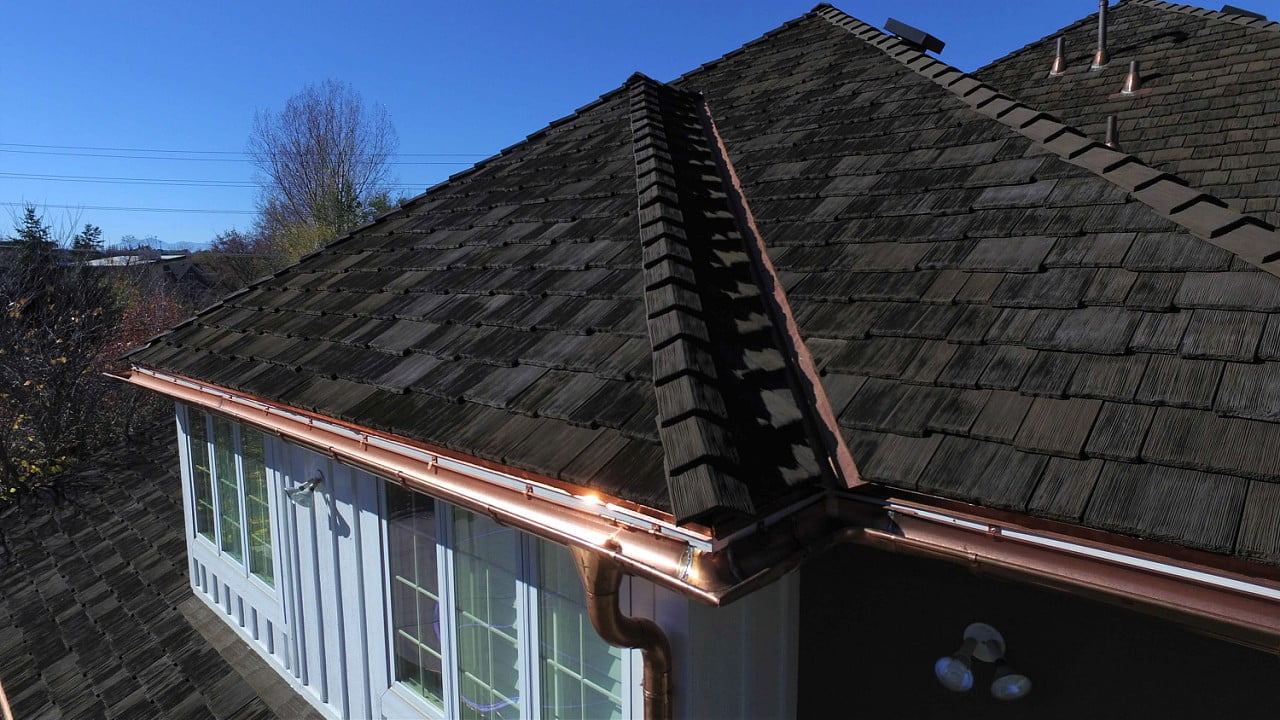 In addition, installing a CeDUR roof can mean major reductions in your home insurance costs, because of the extreme fire resistance safety they offer. CeDUR is listed by most major insurance companies, including State Farm and American Family Insurance, as a premium credit product, resulting in discounts of up to 20%.
F-Wave Composite for Roofing Shingles – The F-Wave roofing product provides a premium upgrade to your home in appearance, durability, and safety at an affordable price. Heritage Construction Co. states that these synthetic shingles are engineered for maximum toughness, with supreme tear strength and impact resistance. The synthetic shingles are lightweight and easy to install, and they offer hail resistance and superior high-wind performance.
This innovative roofing product provides synthetic shingles far better than traditional asphalt laminates, wood shakes, or slate products. The shingles are stronger, lighter, and easier to maintain than previous options. The F-Wave product is available in a variety of popular colors and classic styles, improving the curb appeal of your home, and designed to outperform any other shingle product on the market in hail and other extreme weather conditions.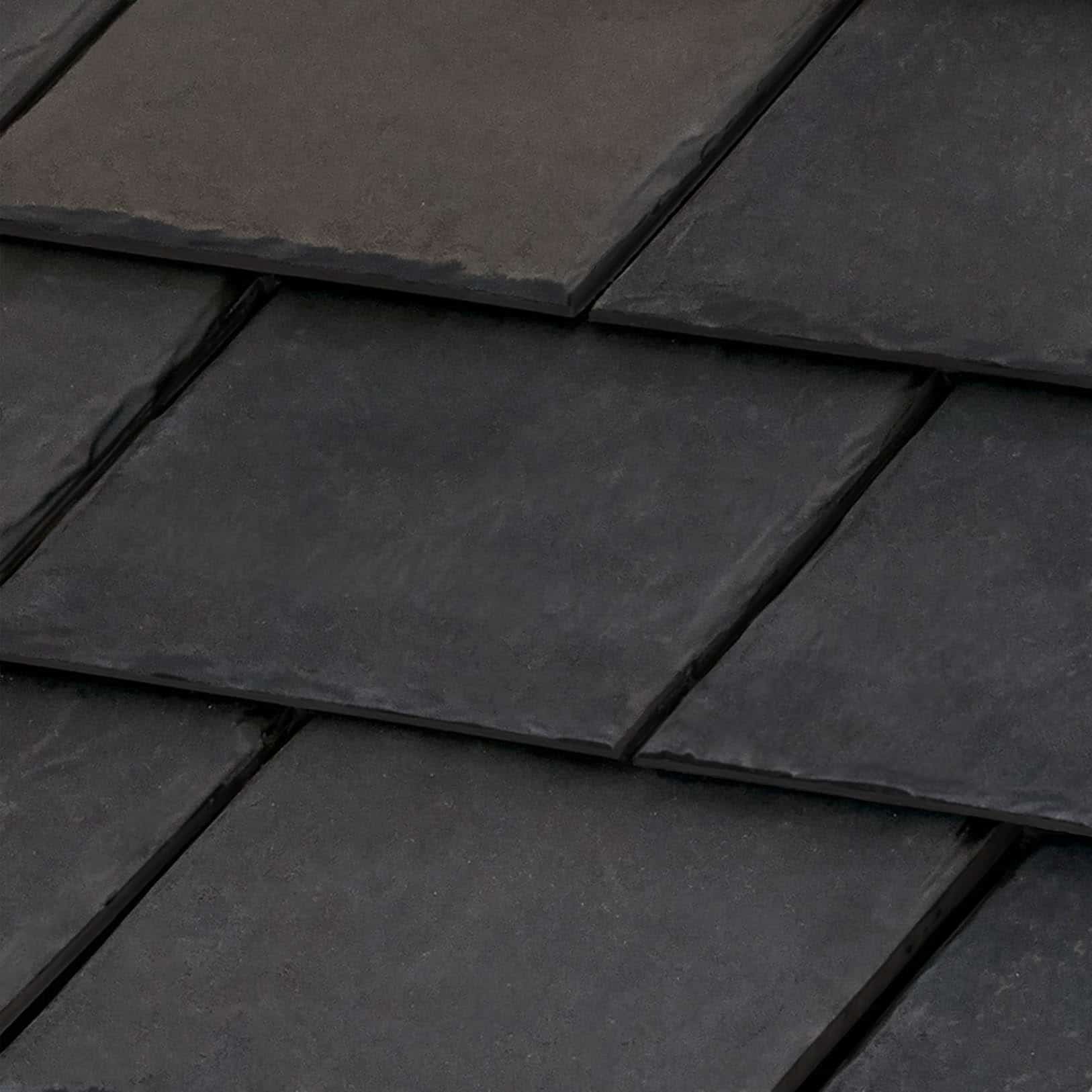 Owens Corning Duration for Roofing Shingles – This 'Total Protection Roofing System' is made up of an integrated system of components designed to protect your home and perform in three critical ways: SEAL, DEFEND, and BREATH. The Owens Corning design seals your home from the elements, creating a waterproof barrier. It defends your home from the elements, protecting you against weather and the sun. Its breathable design improves attic ventilation by creating a balance between the intake and exhaust ventilation of your home, ensuring air flows smoothly.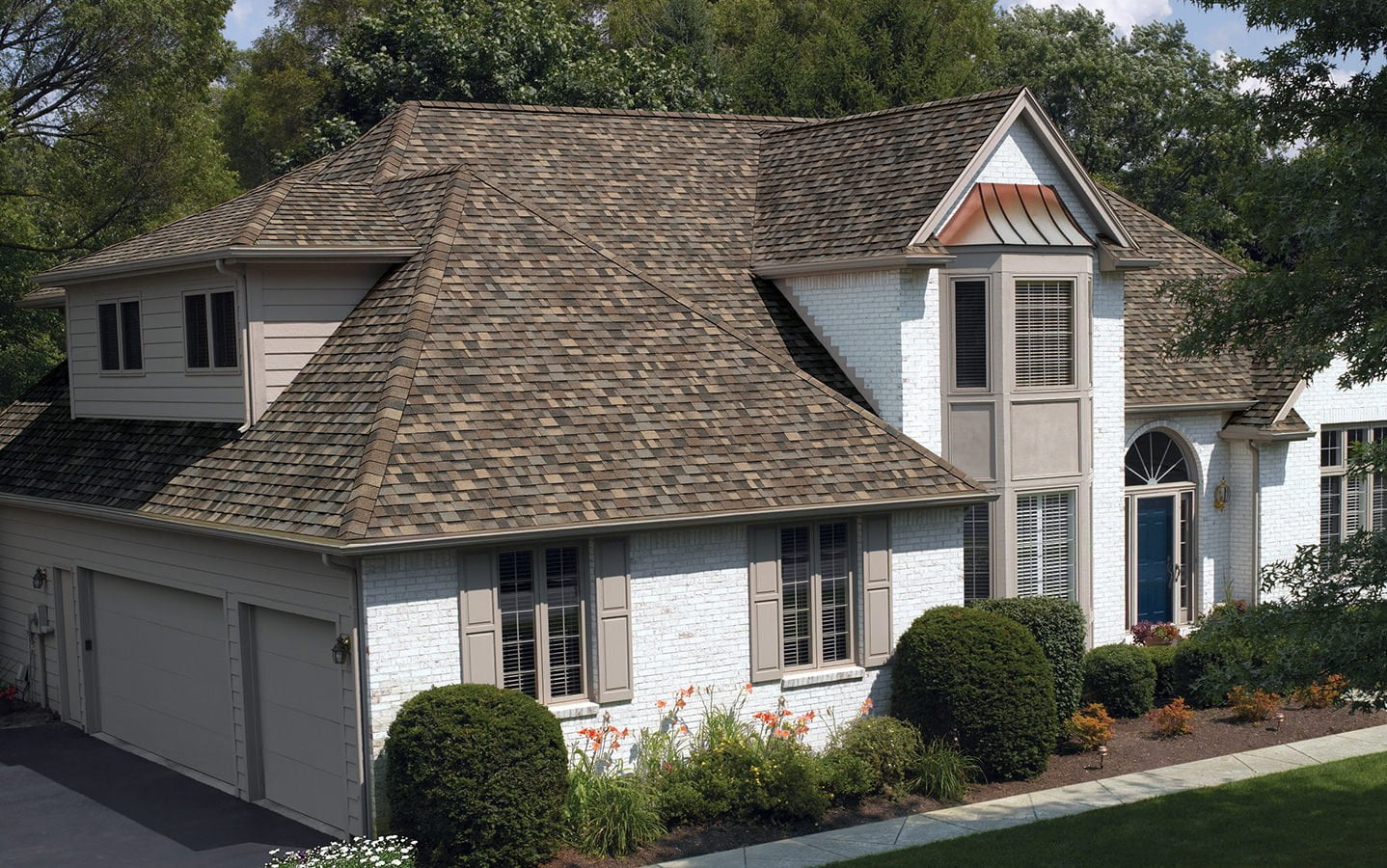 The Bottom Line
Heritage Construction Company offers each of these three roofing product options, which are quick and easy to install and will help improve your home's environmental impact, safety, and curb appeal. There are many colors and designs to choose from to beautify your home, including blended colors, solar reflective, and laminated slate. With products like Aspen Grey and Chateau Green, your home will be looking fantastic in no time, and remain protected from the elements for years to come.