Are you ready to dive into the world of asphalt shingles? It may not seem that exciting but there are a few things you should learn before you make a shingle decision.
There are three main types of granular shingles you can use for your new roof. Not only will new shingles increase your home's value, they'll update the exterior, as well. Read on to discover which type of asphalt shingles are best for you, after all, they make your home's first impression.
3 Styles of Asphalt Shingles
The choices are endless when you're considering which asphalt shingles to use on your new roof. Take a look at some of the most popular,
3-tab Shingles
First of all, there's nothing boring about modern 3-tab basic shingles. Roofing material companies have created color palettes that are on trend and as a result, the popularity of 3-tabs will always remain. Lightweight, affordable, and designed to last at least 20 years, asphalt shingles are a functional and economical choice for the homeowner on a budget. 3-tab shingles can be recognized by their notched layer (usually 3-tabs, hence the name.) A few things to consider, because you'd rather be safe than sorry, 3-tabs can be prone to blow-off in poor weather conditions. Hence, roof repairs.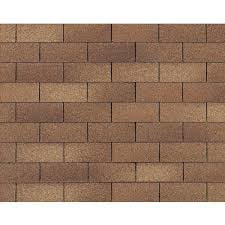 Dimensional Shingles
If you want to add some sophistication to your home look no further than dimensional shingles. Constructed of two layers, these durable shingles can last over 30 years. And they look great. their multi-dimensional texture is easily recognized. The only downside? Dimensional shingles cost more than the asphalt variety. If you're in the process of making a roof replacement decision, why not first consider the strength and lifespan of this popular variety?
Designer Shingles
When only the best will do (because your home is worth it ) there are luxury shingles. Their multi-dimensional appearance and maximum durability promise to protect your home with style for years to come. Better yet, they're a more affordable option to costly cedar or slate shingles. Luxury shingles are an excellent choice if you live in hurricane-prone regions, as their extra layers provide additional weight. Ideal for period homes, deserving of their distinctive charm, designer luxury shingles are the cream of the shingles for your rooftop.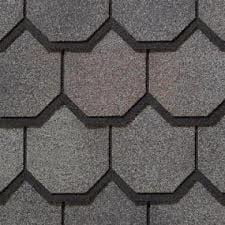 Do You Need Asphalt Shingle Help?
Now that you've learned about 3 main types of asphalt shingles it's time to have some fun. Our roofing professionals will help you choose the best shingle style and color for your home. You should also drive around your neighborhood and look at the many different asphalt shingle types, so you can get inspired for your own roof. 
Contact Heritage Construction today and we will come out and perform a free roof inspection so that all areas of damage can be assessed and repaired. We carry a lifetime workmanship warranty, so you can be confident in hiring a roofing contractor. Check out our reviews on Yelp and don't hesitate to reach out to a roofing sales professional today. Please visit our locations map to see if we service your area. (And if not, let us know!)