Roofers have a history of shady reputations. Hiring a skilled roof contractor takes patience and knowledge. Before you settle for an inferior shingle job, take a look at the top things you need to consider before shelling out your hard-earned cash. There are plenty of sheisty roofers out there and it's easy to take the bait if they promise early availability or present an attractive estimate. The roof is one of the most important aspects of your home. Beware the dangers of hiring a novice by following this sage advice.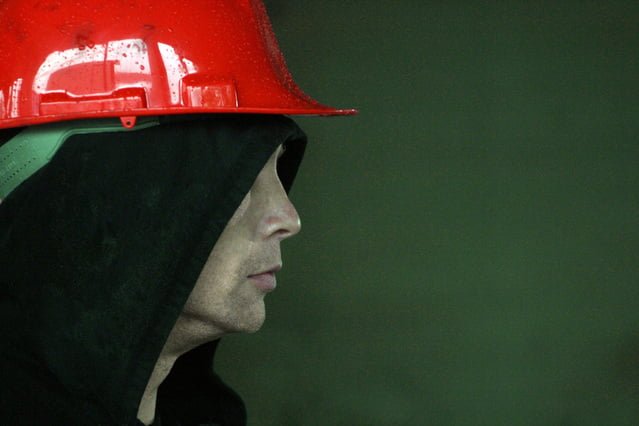 What to Look for When Hiring a Roofer
Portfolio
An impressive portfolio of work proves itself. View your contractor's website for a gallery of work so you can assess their completed projects. If you're dealing with a specific roof repair it helps to see how similar completed projects turned out. If your roofer doesn't have photos you can ask for the addresses of prior jobs and take a drive around town to analyze their work.
Reviews
Reviews matter. The construction industry isn't exactly difficult to break into. With some basic tools and a ladder, nearly anyone can call themselves a roofer. Review sites such as Angie's List and Yelp will provide a glimpse into the dealings others have had with the roofing company, both positive and negative. While you can't base your judgment entirely on the opinion of another, consistent complaints or repeat mistakes will more than likely, be repeated. Consider all sources when gauging the credibility of reviews.
Appearance
The best part about hiring a roofer is that you'll meet with them prior to the roof system installation.  This provides you the opportunity to see assess their customer service level and analyze their appearance. Your roofer should show up looking professional and clean. If you notice any "red flags" that make you cringe, kindly show them the door and continue your search. Your possessions and home are far too valuable to risk any dangers.
Experience
While most general contractors have the skill to nail down some shingles, experience is still the best teacher. Look for a roofing company that has run a solid business for at least five years to ensure you're not dealing with a novice. You don't want a general laborer hopping around on your rooftop with zero ideas on how to address the basics of a roofing system. Knowledge and experience are priceless when it comes to a large investment that literally covers your home.
Consistency
Your roofer should be consistent from the beginning to the end of your project. This means showing up on time each day, removing debris and trash after the workday, and keeping you informed on the project status. Firm up all these small details prior to signing any contracts to ensure the scope of work and communication stay consistent from beginning to end.
Heritage Construction is Committed to Your Roof for Life
If you're ready to take the first step in hiring a roofer, you've come to the right place. With over 30 years of combined industry experience, Heritage knows roofs, and we know them well. Contact Heritage today for a free roof inspection. We're proud of our work. And we're committed for life.