It may not be obvious that you need shingle repair. Especially if you don't have major signs such as a roof leak. If you aren't aware that you need shingle replacement, the problem can escalate quickly and cause hidden damage. Here's what you should look for if you plan on inspecting the roof on your own. (We always recommend hiring a professional roof contractor to do the job.)
Signs You Need Shingle Repair
If you need to repair your roof it will be fairly easy to spot once you start checking it. Climb up on a ladder safely and look for the following signs that prove your roof shingles aren't up to par. (In other words, you need a shingle repair.)
Granules– Asphalt shingles are topped with granules that wear down over time and provide less protection from the elements. If your shingles are looking barren or are missing layers of granules, they'll need to be replaced to prevent costly roof damage.
Tears- Small damages such as rips and tears may not seem too concerning. But they can be. Trapped water held under the shingles can cause mildew and roof rot.
Holes- Just like small tears, small holes indicate you need shingle repair. Inspect your shingles closely and be sure to make note of where the damages are so you can deal with the issue promptly.
Missing Shingles- The most obvious sign of needing shingle repair is discovering that you don't have any! Shingles can easily fly off the roof in heavy rain and wind storms. If you live in an area with hail and high winds you might consider a wind-resistant shingle when you replace your roof. Asphalt shingles, as opposed to slate or tile, are the most prone to blow off due to their weight. It's important that you promptly replace missing shingles to protect your home.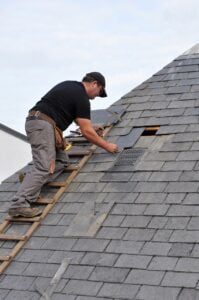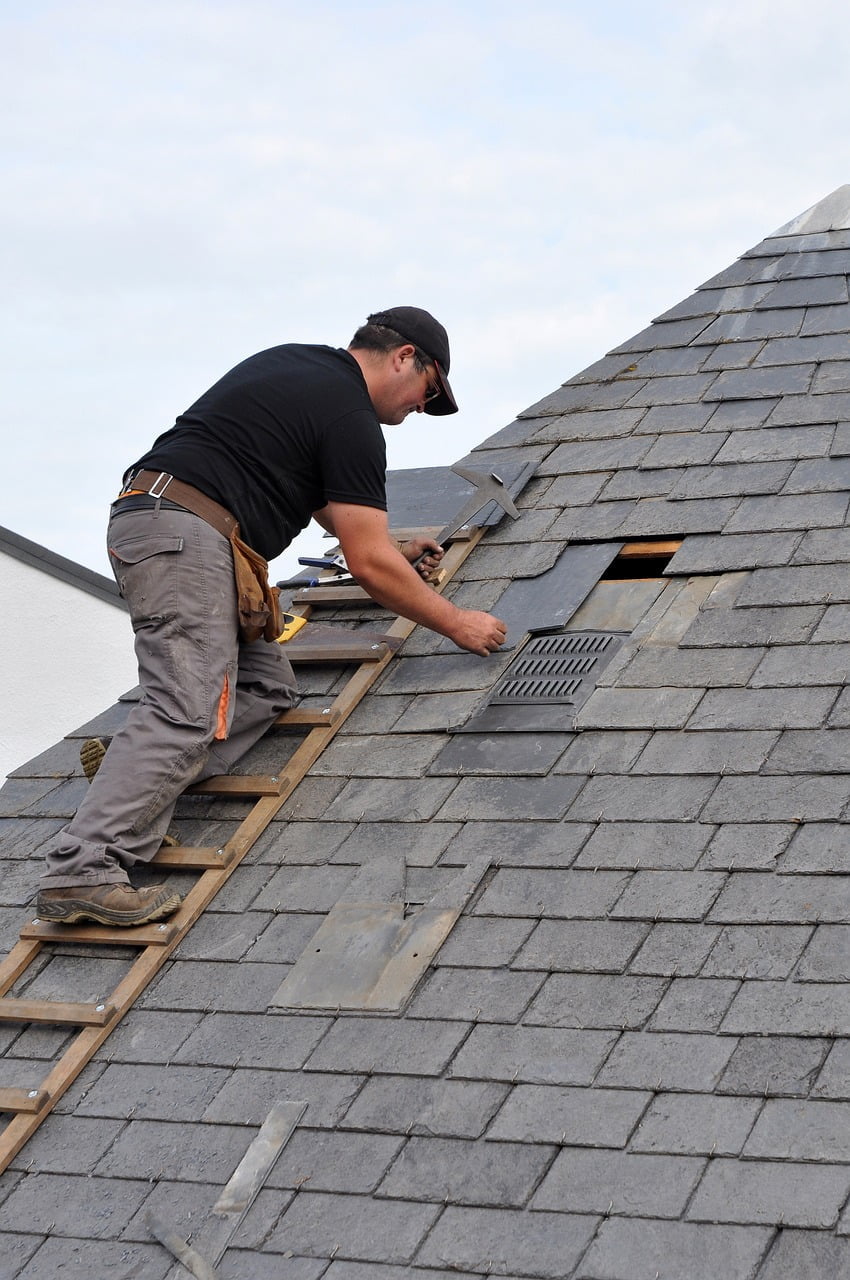 Shingle Repair in College Station, Texas
Once you've identified that you have shingle damage it's time to find a reputable roofing company
Heritage Construction is a family-owned local College Station, Texas roofing contractor that specializes in shingle repair,  hail damage, and storm restoration. Contact us today for a free roof inspection and take care of those troubled shingles. You'll be glad you did.